June 8, 2020
5000 March on Dallas to Call for Resignation of Police Chief Hall and to Defund DPD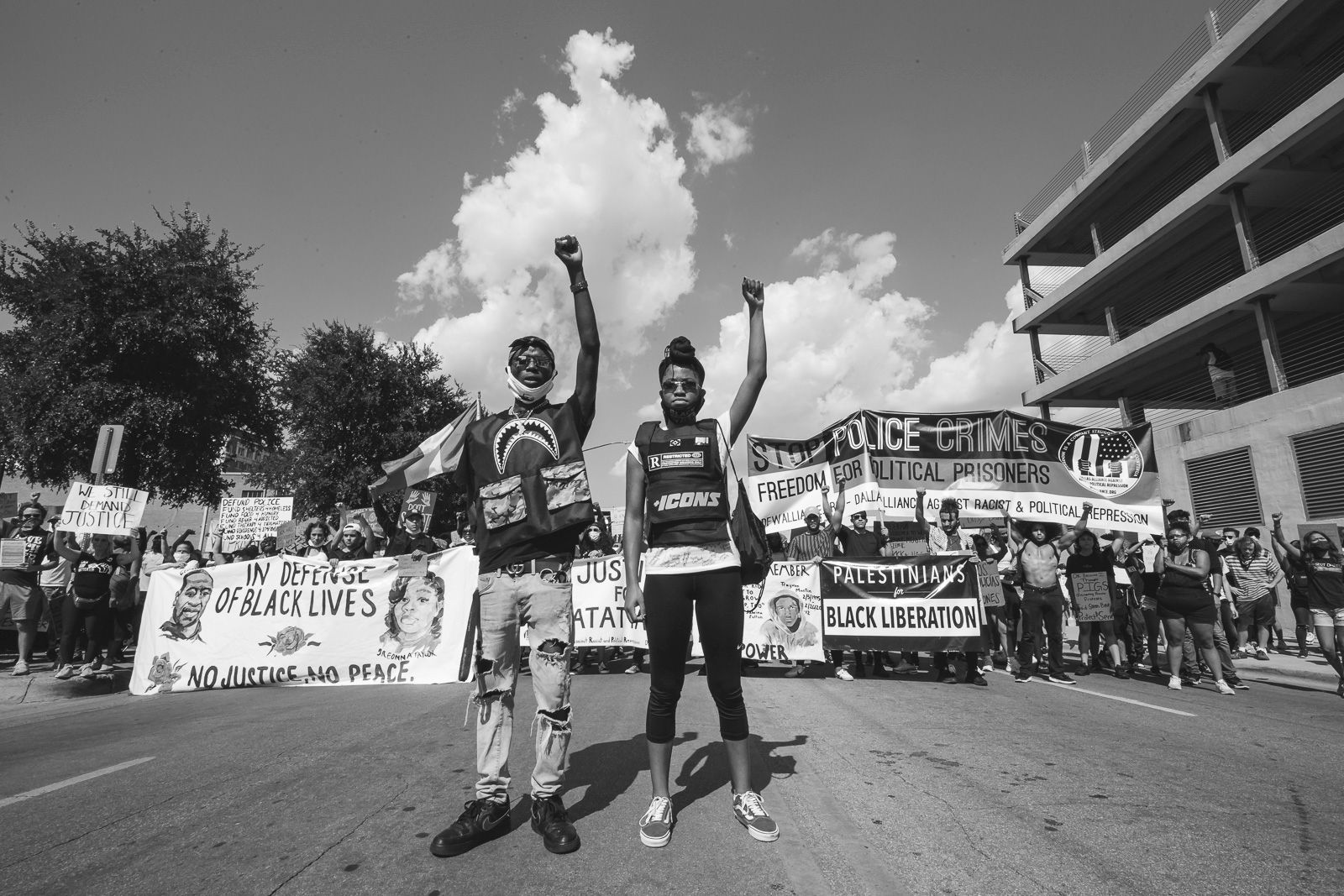 Protesters overflowed the boundaries of Belo Garden park in Dallas on Saturday to stand up for justice, the second week in a row in which thousands have shown up to continue the demands for justice for all stolen lives lost at the hands of law enforcement and racist vigilantes. Many individuals and groups came providing medical support, water, food, and more. Never have we seen the city of Dallas so united for a cause.
We heard from Drew Carter of Rice University's Black Student Association, Avee of Malaya Movement Texas, Fadya Risheq of American Muslims for Palestine, and others connecting these issues of police crimes and state sanctioned lynchings to US imperialism and capitalism. It is clear that we have to acknowledge all of the systems of oppression at play to really understand the function that police serve and how we can implement changes to make our communities safer and more equitable.
Despite the blistering sun and 97°F heat, the crowd continued to grow as they marched through the city carrying banners and signs which read "Stop Police Crimes", "Convict Killer Cops", and "Defund the Police", at its peak reaching around 5000 protesters. By the time the march ended back at Belo Garden Park, it was past the time where one week earlier—after an even longer march without any confrontations—that Dallas police unleashed a barrage of tear gas, rubber bullets, and concussion grenades into a crowd of hundreds of protesters. The restraint they showed this past weekend is a reflection of our efforts to stand up to their violent repression.
While we have seen a huge effort go into cleaning up the image of the Dallas Police Department, offering small reforms that continue to allow police to be the only ones to hold themselves accountable, we have not accepted these empty gestures and continue to fight for community control of the police.
Photo credit Matthew T Rader