October 12, 2020
Urgent! Stop the Deportation & Murder of Black Migrants TODAY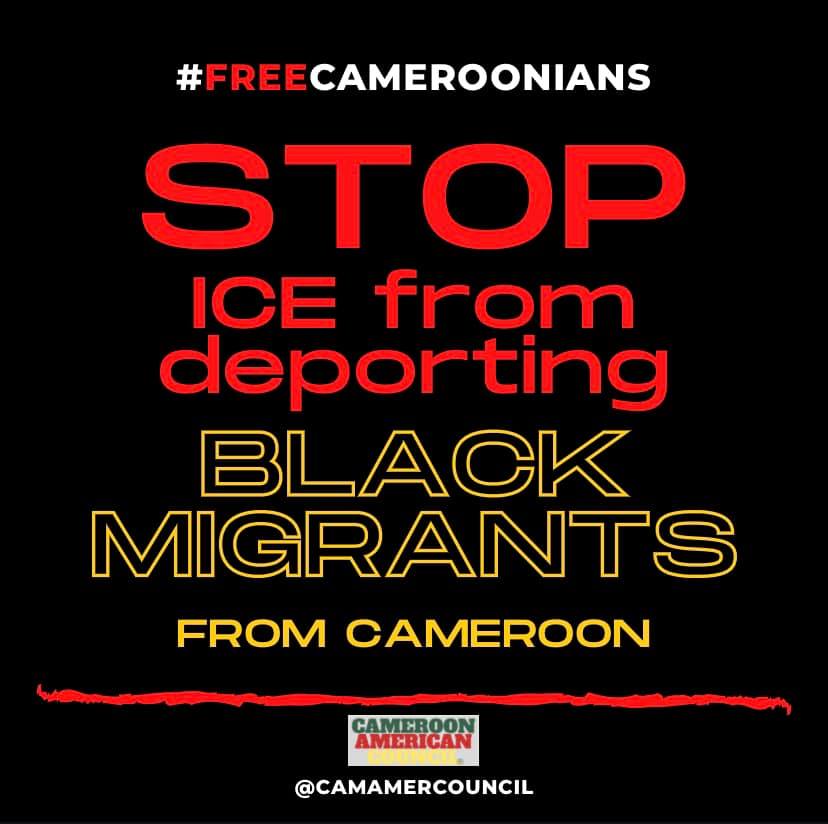 In the midst of this pandemic, ICE is targeting hundreds of Black immigrants in DFW. Even beyond the threat of deportation, we are finding out that these members of our community are being subjected to unthinkable violations of their human rights. Per organizers on the ground:
ICE is torturing black migrants, breaking their hands and fingers to get them to forcibly sign their self deportation—amongst other things that haven't been released publicly. (Mass hysterectomies have been released publicly)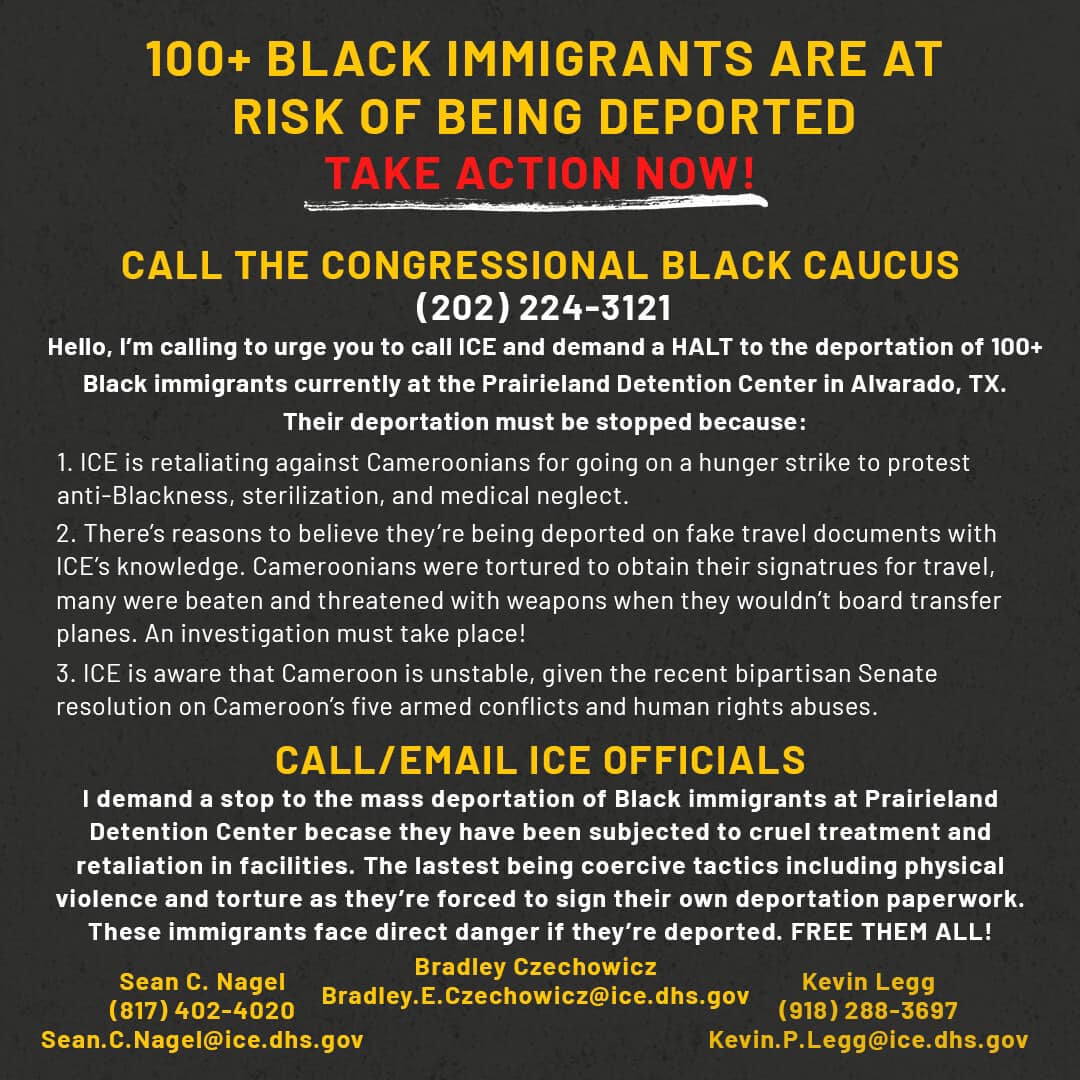 About 100-200 Black African migrants are set to be DEPORTED out of DALLAS on Tuesday October 13th. Many of them are detained at Prarieland Detention Center, south of Dallas / Fort Worth.  Freedom for Immigrants filed a civil rights complaint for a group of them who ICE coerced into signing their own deportations.  ICE may be using falsified or invalid travel documents to wrongly deport individuals. The violent abuse that ICE is utilizing are retaliatory actions that are not coincidental.  They follow multiple cycles of hunger strikes, protests, videos, and other efforts by detained Cameroonian men and women to bring visibility to the violent conditions and racist abuse they are facing.
Right now, we all need to come together to say NO. Please join us tonight and tomorrow, in whatever capacity you are able, to raise our voices against injustice.
…so that we shine a light on what is happening to our neighbors. Every share and call helps and we need you NOW!
U.S. House Judiciary Committee: 202-225-3951
Sen. John Cornyn: 202-224-2934
Sen. Ted Cruz: (202) 224-5922
Rep. Roger Williams: (202) 225-9896
Dallas ICE Enforcement & Removal Operations: (214) 424-7800

Call script:
My name is ________, and I am a resident of ___________ calling to demand a stop to the planned deportation of Cameroonian nationals tomorrow, many of whom are detained at Prairieland Detention Center in Alvarado outside of the DFW metroplex. Given the current conditions in Cameroon, it's extremely likely that anyone returned will face a high risk of being detained, beaten, disappeared, tortured, or possibly killed. It is our moral and legal responsibility never to return people into the hands of persecutors. I call on you to stop these planned deportations now.