April 30, 2023
Rest In Power, Jennifer Rose Miller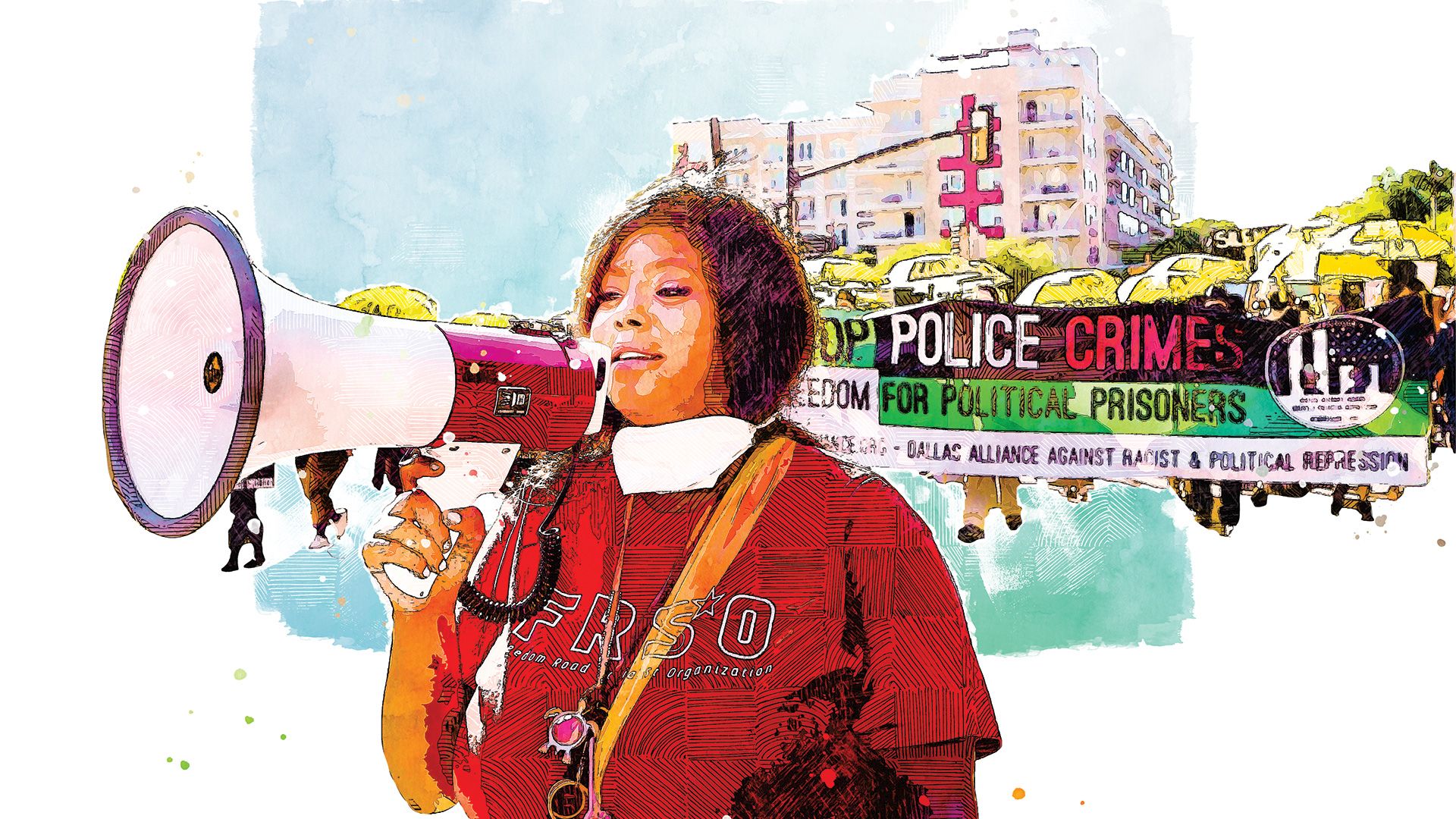 Update 2023.05.03: For all wishing to pay their respects and to celebrate the life of Jennifer Rose Miller, her funeral will be Friday, May 5th at Bethany Church (📍 6851 Wichita Street, Forest Hill, TX 76140). Flowers may be directed to Tree of Life Funeral Directors (please call to arrange delivery).
Update 2023.05.04: Fight Back! News has published an obituary and circulated a fundraiser organized by her family for her son, Xavier: http://www.fightbacknews.org/2023/5/4/remembrance-jennifer-rose-miller
It is with great sadness that the Dallas branch of the National Alliance Against Racist & Political Repression has learned of the passing of Jennifer Rose Miller. NAARPR Dallas extends our deepest condolences to all of Jennifer's many friends and family. She was an integral part of this organization for years and an unflinching force during the George Floyd rebellion of 2020. Thousands marched behind her in the streets as she called for change, for action, and for justice.
Jennifer had deep roots in the Eritrean and African American communities of Texas, and was a faithful member of the Orthodox church. She worked tirelessly as a mother to raise her beaming and joyful son while fighting for a better future for him, and for all oppressed people. Jennifer is best known for her involvement in the struggle for Black liberation, but she will be remembered as well for her passion for many of the people's movements, and especially her love for Palestine. She left an unforgettable mark on the community of progressives and activists throughout the Dallas—Fort Worth—Arlington area, and we mourn her far too early departure from this world.
We owe a great deal to this dedicated activist, who played a major part in building up the local Alliance throughout our early years. Rest in power, Jennifer Miller. We love you so much.