July 15, 2020
DFW #MassReleaseNow #FreeThemAll At-Home Toolkit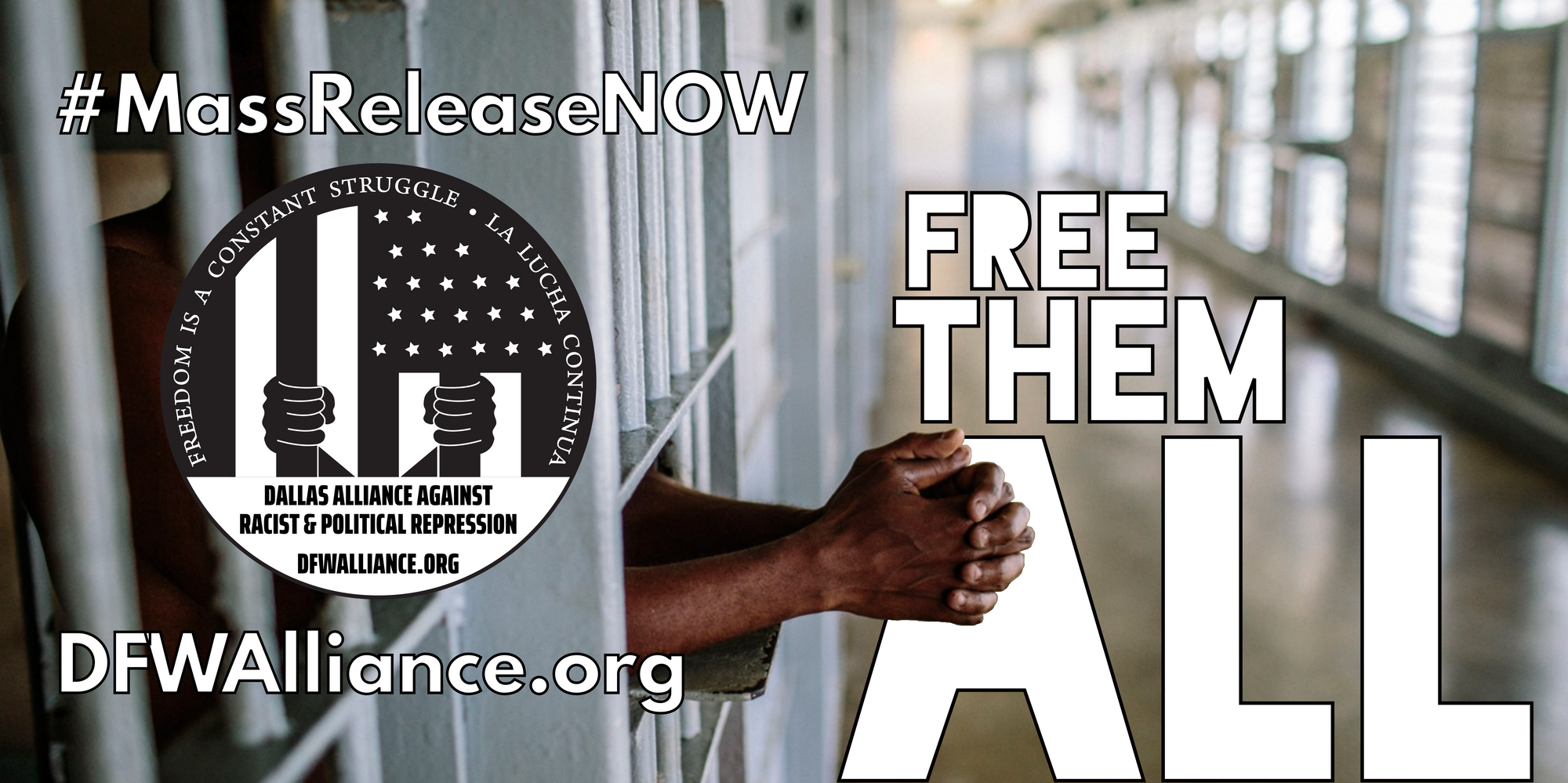 In our fight against this pandemic, we must work to depopulate the Dallas County jail and to provide treatment, testing, and release to the incarcerated population, including torture survivors and the wrongfully convicted.
Sign the Defund DPD Petition now!
Follow us on Twitter, Instagram, Facebook.
Contribute to the bail fund:
https://us.commitchange.com/tx/dallas/dfwalliance/campaigns/bail-fund
Message Scripts
Unable to call or leave a message? Send a message using this form:
https://gov.texas.gov/apps/contact/opinion.aspx
Office of the Governor
Gregg Abbot
+1 (512) 463-2000
Main (All Targets)
Hello my name is _________, I am a resident of ________, and I am calling on behalf of [your org, or the Dallas Alliance Against Racist & Political Repression]. Given the present pandemic crisis, I demand that you take immediate action to depopulate our prisons and jails.
Additional for County Judges
I demand that the poor who can't afford bail be released back to their community immediately. All bail-eligible and vulnerable people (the sick, the older, and those with compromised immune systems) should be released immediately without the need to pay for bail.
Additional for District Attorney & County Commissioners
I demand that you move to drop bail requirements for all eligible cases. I also demand that you move the courts to reduce sentences on an emergency basis for the elderly and medically vulnerable.
ICE
Dallas Field Office
Marc Moore, Director
[email protected]
+1 (214) 424-7800
Office of the Principal Legal Advisor
+1 (972) 373-2300
Dallas County
County District Map
Phone & Email Targets
We ask you to call as often as you are able in order to put pressure on the system. Every phone call helps. See next section for scripts.
Tarrant County
Tarrant County Commisioner Districts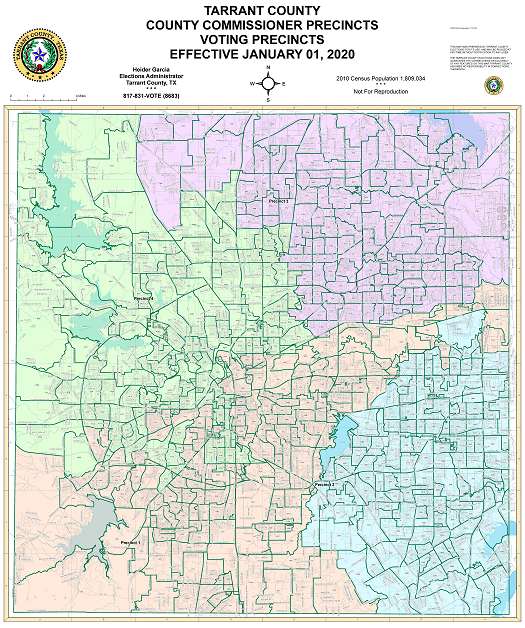 Phone & Email Targets
County Judge
Glen Whitley
+1 (817) 884-1441
District Attorney
Sharen Wilson
+1 (817) 884-1400
Commissioner Precict 1
Roy Charles Brooks
+1 (817) 531-5600
Commissioner Precict 2
Devan Allen
+1 (817) 248-6099
Commissioner Precict 3
Gary Fickes
+1 (817) 248-6295
Commissioner Precict 4
J.D. Johnson
+1 (817) 238-4400
Social Media
Share links