March 23, 2022
Community Control of the Police: Why & How We Fight for It [LIVESTREAM]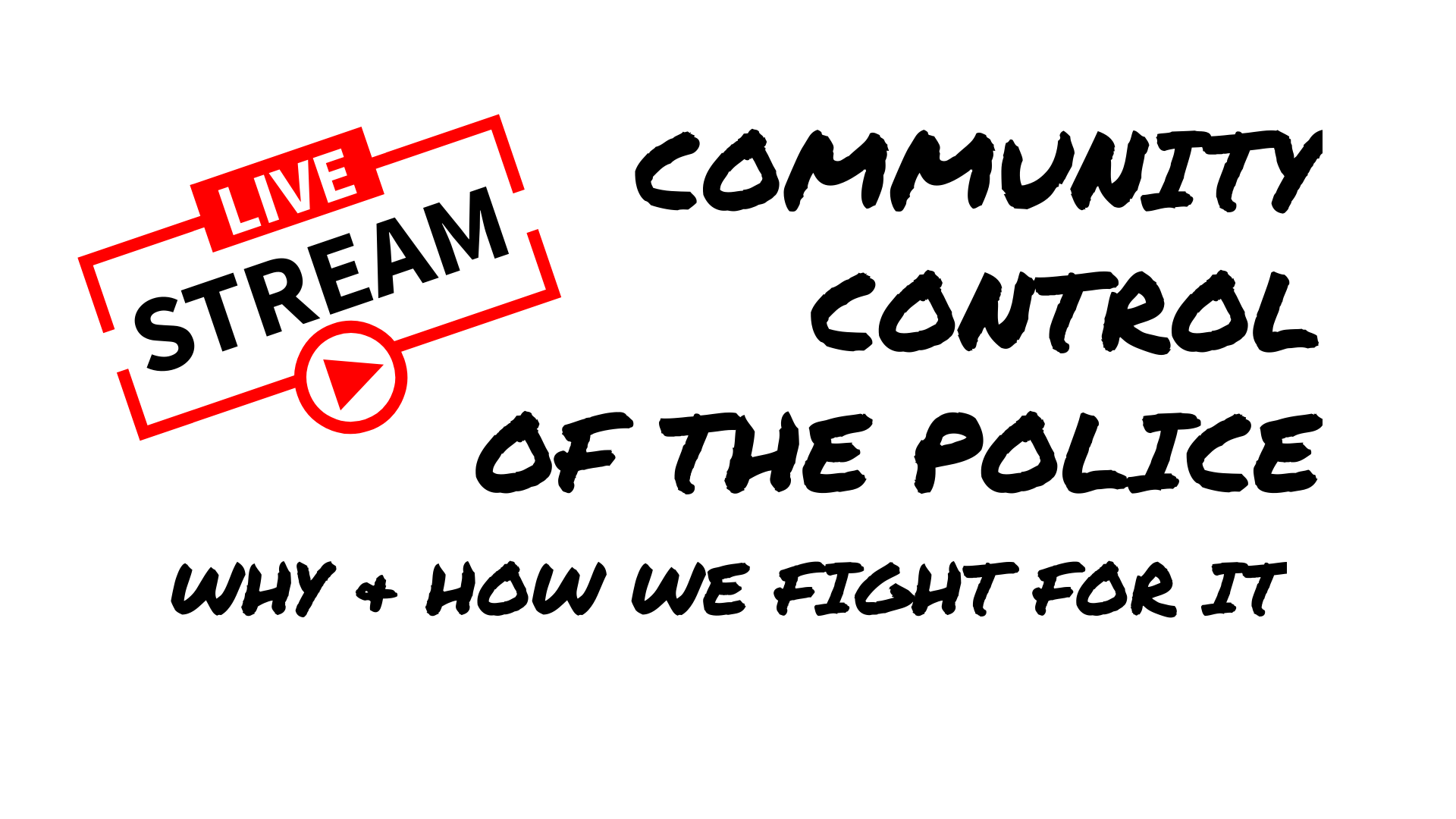 Hear activists from across the country share their experiences struggling for community control in their local communities and the role of this struggle in the broader movement for racial justice. You can join the livestream on YouTube this Sunday, March 27ᵗʰ at 5pm central time.
Our panelists include:
Kobi Guillory of the Chicago Alliance Against Racist and Political Repression
Marisol Marquez of Centro CSO of East L.A.
Michael Sampson II from Jacksonville Community Action Committee of Jacksonville, Florida
Loretta Van Pelt of the Twin Cities Coalition 4 Justice for Jamar
Our panelists' discussion will be an educational and inspiring report from each of their communities and ours. Learn and take the chance to ask about the need for Community Control as an effective step against unchecked police crimes in the United States.
Oppressed nationalities and communities, be it Black, Chicano, Indigenous, or AAPI are kept marginalized by the U.S. structure of policing that keeps these communities poor, underdeveloped, criminalized, and incarcerated to the detriment of all of us.
Set a reminder and tune in on Sunday:
RSVP: