May 30, 2020
Bail Fund for Dallas Protesters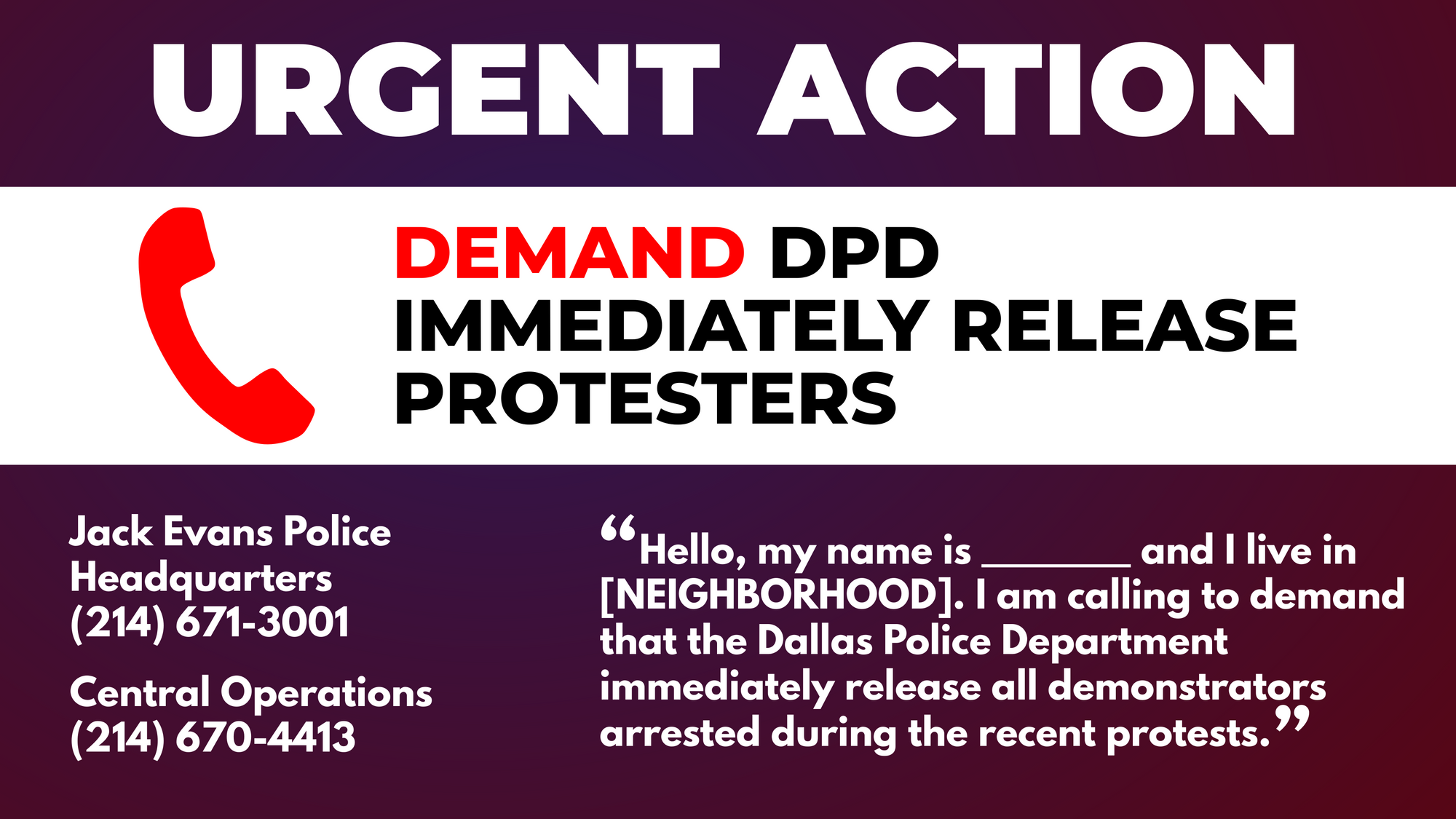 The Dallas Alliance Against Racist & Political Repression (DAARPR) would like to do what we can to support the Dallas protesters who have been wrongfully arrested by Dallas police.

If a family member, friend, or loved on was arrested, you can request help through our bail fund by calling: (469) 546-9181

All funds raised through DAARPR will be used to pay for bail for arrested protesters, which will be accomplished through local bail bond services. Any excess funds that are not enough to be used entirely will be donated to Mothers Against Police Brutality.
If you would like to donate to the Dallas Alliance for equipment, operating costs, etc., you may do so on our website:
https://dfwalliance.org/get-involved/